Anna 'Luth' Wolff
Luth is a Melbourne based circus performer and arts administrator. She is currently involved with the following projects: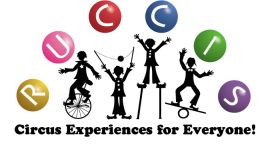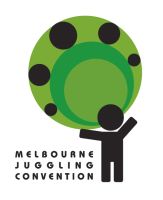 Luth began her circus training at age 6 with her primary school's circus program. Over the following 14 years, she has followed her love of circus as a student, performer and coach with a range of circus groups. In 2006 she was one of the founding student members of RUCCIS Circus, and three years later took on the role of Administration Manager. Luth handed over the Admin position in 2011 to allow her to travel, and now acts as the RUCCIS Industry Liason.
In 2010 Luth completed her Bachelor of Arts from Monsash University and Victoria University, in Classical Studies and Event Management. Luth's interest in the behind-the-scenes functional aspects of circus and festivals has led her to study Event Management, alongside volunteer work on the National Folk Festival stage management team, and as the Operations & Logistics Manager of the Melbourne Juggling Convention.
Through RUCCIS, Luth has worked to promote circus in her local community as an activity accessible to everyone, working on projects with ACAPTA: the Australian Circus and Physical Theatre Association, as well as running workshops for Youth at Risk through Slippry Sirkus. From 2009-2011 Luth worked with the Hectic Bros. Circus, a knockabout acrobatics troupe. Luth now runs Solid State Circus with Hemlock Mejarne.